[Editor's Note Sept 2022: the information in this post has become quite dated and will be refreshed at a future date. The most significant change is the entry of UL into the certification landscape]
Functional safety certification for both personnel and equipment is growing in importance in the automotive and autonomous vehicle sectors.
With the advent of active safety systems, advanced driver assistance systems (ADAS), and autonomous vehicles, functional safety has rapidly come to the forefront of the automotive industry. A quick web search for "functional safety" will reveal that this term formerly reserved for niche industrial and rail applications is now dominated by news and opinion related to automotive functional safety and the ISO 26262 standard.
With the growing importance of ISO 26262, more and more companies are looking to hire qualified personnel, and ambitious engineers are looking to break into this industry. Similar to functional safety in other industries, a variety of players have stepped up to provide automotive functional safety certifications for both people and products. Many of these players will be familiar to people who have been around functional safety over the years.
In this article, we will survey the available personal training and certification options for functional safety engineers in the automotive industry. Product certification will have to wait for a future post, although many of the companies listed below do both personal and product certifications.
Free Options
Before we dive into certifications, you may not be certain you want to commit the time or money for a certifications. In that case, I recommend trying out some of the free options available on the web, including:
Besides training that focuses on ISO 26262, there is also a variety of free training available for the parent functional safety standard IEC 61508. It is also useful to study applicable reliability techniques (e.g. FTA, FMEA) and software tools, including DOORS, Polarion, AUTOSAR, and Reliability Workbench.
A Note About Certifications
All certifications are not created equal! Important factors to consider when choosing a certification include:
The reputation and recognition of the certification
The qualification requirements
The price, including costs to renew
The quality of the training, if included
One certificate may be harder to achieve than another, but the quality and rigor of the certification process is how a certification maintains it's value over time.
Note: The term "TUV certified" is often thrown around, but keep in mind that "TUV" is not a homogenous entity, but rather several independent companies that each have very different functional safety programs. In addition, many of the TUV companies use a certification model where they only certify the trainers (i.e. Functional Safety Experts) and the curriculum, while the training is provided by independent training providers who may also vary in the quality of training.



Certification Providers
Here is the list of providers. Where training is provided by third parties (e.g. TUV certifications), available providers are also listed. We have omitted pricing since it may vary by provider, but most of the links include pricing.
Every effort has been made to make this list comprehensive. Please contact us if we missed anyone.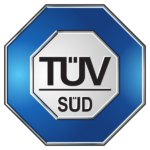 Functional Safety Certification Program (FSCP)
Offered in three levels: Engineer, Professional, and Expert. Requires examination. Experience required for Professional (6 yr) and Expert (10 yr) levels. List of certified persons. Providers: TUV SUD
---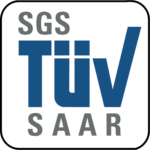 Automotive Functional Safety Program (AFSP/AFSE)
Offered in two levels: Professional and Expert. Both requires training completion and examination. Expert status requires 5 yr experience. List of AFSP and AFSE. Providers: SGS (Germany), KVA (USA).
---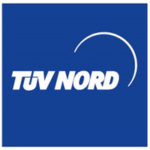 Functional Safety Certified Automotive (FSCAE/C/M)
Offered in three levels: Engineer, Consultant, and Manager. Experience required for FSCAC (2 yr) and FSCAM (4 yr) levels. Provider: LHP Engineering Solutions
---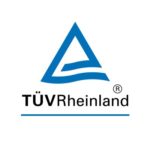 Functional Safety Engineer (FSEng)
Offered at two levels: Engineer and Expert. Requires completed training and examination. No experience requirement. Expert level primarily for trainers. Providers: Kugler Maag (Germany)
---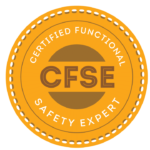 exida Certified Functional Safety Expert (CFSE)
Offered at two levels: Professional and Expert. Requires examination and experience for CFSP (2 yr) and CFSE (10 yr + case study). List of CFSP/CFSE certifiate holders. Provider: exida
---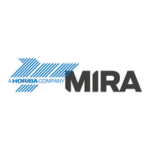 Horiba Mira Functional Safety Training is not a certification program, but offers several different ISO 26262 courses at the awareness, engineer, and auditor levels. Also offers automotive cybersecurity courses.
---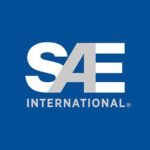 SAE Certificates of Competency
Society of Automotive Engineers (SAE) offers courses and certificates (not certifications) in functional safety and ISO 26262 embedded software development.
---
Wrap Up
That's the whole list. I resisted the urge to add commentary, but I encourage you to do your research and spend your money wisely. And remember, a 4-day training class and fancy certification should just be part of a life-long learning plan. We here at FSE are happy to be part of your journey!
You may also be interested in our series on ISO 26262, starting with this post.
---